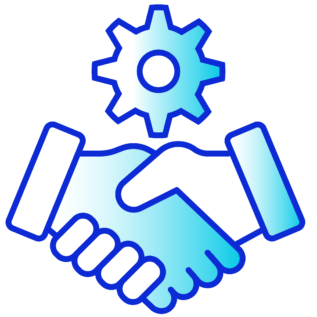 Commercial services and support for EOSC aims to involve industry and SMEs in the EOSC landscape so as to improve the exploitation of scientific research products.
Relying on procurement frameworks, the EOSC Future project delivers commercial cloud services for storage and compute to researchers under favourable terms and conditions. And to further stimulate take-up of these services, the project provides adoption funding. Through the involvement of the end users, the project is continuously improving this process and exploring the possibility of including a wider range of services such as, in the longer term, research community services. Through the EOSC Digital Innovation Hub (DIH), the project is enabling innovation with industry by leveraging EOSC services and data. Bringing together industry and the scientific community, the EOSC DIH community will act both as a supplier and a user of EOSC to further stimulate cross-fertilisation across sectors, promoting innovation and digitisation of SMEs.
Target user groups
Researchers
Research Institutes
Industry and SMEs – particularly startups and spin-offs
Key benefits/impact for EOSC
Improve the quality of research, reduce the burden for research organisations and other service users to engage in complex procurement processes, aggregate demand at hyperscale to counter supplier weight, support cross-analysis of data from heterogeneous sources and create market opportunities for innovative research data services.
Promotion and support for commercial exploitation of data, software, workflows and services with tailored support to SMEs.