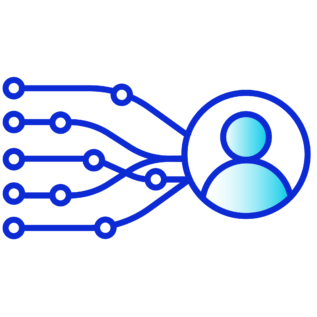 The EOSC Exchange provides a set of services storing, preserving and exploiting FAIR data and encouraging its re-use. It includes resources from the regional, thematic and horizontal EOSC projects. It is being created by onboarding services from science clusters, e-Infrastructures and other research communities, research projects, research infrastructures and SMEs to provide a marketplace serving the needs of research communities and widening to the general public and private sector. The onboarding process includes compliance with the EOSC Rules of Participation via inclusion criteria developed within EOSC Future. The Exchange provides the opportunity for science communities to expose and share the services, tools, software etc they have developed and refined over many years, for the benefit of other communities and larger-scale collaboration, and for potential wider exploitation. e-Infrastructures provide more generic, "horizontal" services which are widely required in the scientific community.
Target user groups
Researchers, research communities
Service providers
SMEs, industry
Key benefits/impact for EOSC
EOSC-Exchange functions will provide a rich catalogue of resources that meet the needs of research and researchers:
Resources from the e-Infrastructures and cluster communities as horizontal resources addressing multiple domains (such as data processing, storage and archiving, data management, data transfer and visualisation)
Resources made available by the INFRAEOSC-07 projects through the EOSC portal, delivering capacity in a range of horizontal areas
Thematic resources made available through the ESFRI Science Cluster projects and other communities
The ability for researchers to discover, store, transfer, process, analyse, visualise, anonymise, etc., data on the basis of resources made available through EOSC.
More than 500 services and more than 500 non-service resources (data sets, publications, training content etc) onboarded by M30.