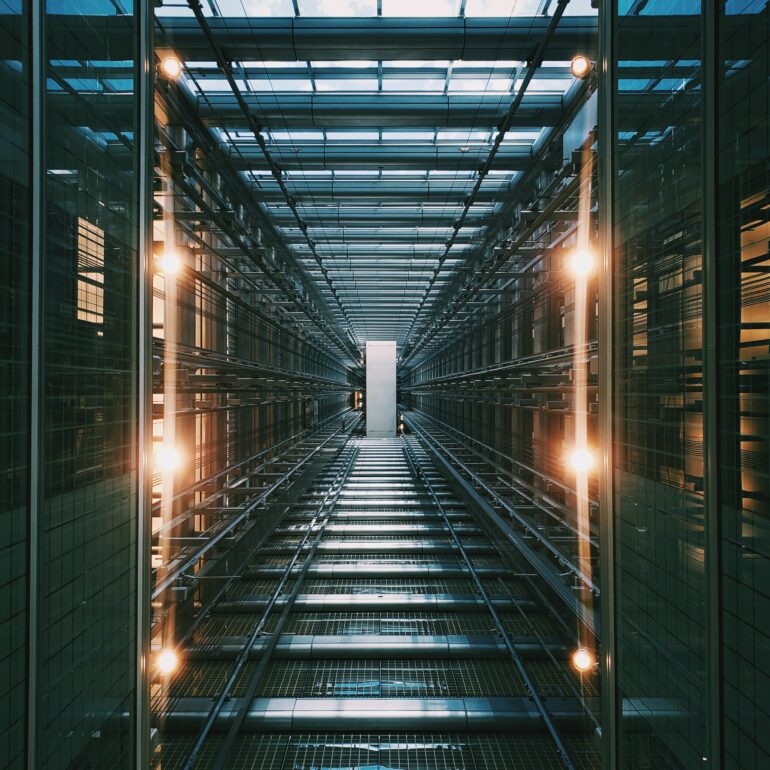 Announcement: Outcomes Call 1: European Research E- Infrastructures – Distribution of Commercial Cloud Services
February 27, 2023
The results are in! After extensive deliberation and oversight, we are ready to announce the outcomes of our first procurement call: European Research e-Infrastructures – Distribution of Commercial Cloud Services mini-competition. Read more to discover the awardees and their solutions for making commercial services more accessible to R&E communities in the EU and UK via the EOSC Marketplace!

A new funding mechanism: Opportunities for European RIs and commercial cloud services through EOSC
In October 2022, we published the EUR 2 million (+VAT) EOSC Future mini-competition call as part of a EUR 4.8 million adoption funding programme supported by the EU, aimed at bridging the gap between commercial service providers and researchers through the EOSC ecosystem. The mini-competition was open to OCRE cloud service providers teaming up with digital service aggregators (e.g. non-profit entities, NRENs, RIs and e-Infrastructures, HPC centres, etc.) in the same region. Applications were evaluated on their ability to craft an action plan for a distribution mechanism of state-of-the-art digital services, to be made available and distributed through EOSC in a sustainable and cost-effective way.

5 projects, 5 solutions for digital service uptake

After the careful review of 9 compelling proposals, the following 5 proposals have been selected. Here are their profiles, and the solutions they will bring to EOSC users across all research domains:
1. OpenScienceLabs for HPC (Austria), from Sparkle and the Vienna Scientific Cluster
The HPC Development-OpenScienceLab is an online tool that senior researchers can use to simulate and create a HPC (high-performance computing) workflow, a feat usually out of their reach, due to limited computing power and resources. It is easy to use and includes sample data. Researchers can also use the tool to create HPC Analysis-OpenScienceLabs, which can be used to review scientific papers interactively, with real data and the researcher's own analysis tools. Every OpenScienceLab runs on a specific Google Project that is the smallest logical "container" of cloud resources for Google. The proposed solution offers a user-friendly and secure environment for researchers to carry out HPC workflows and share their scientific findings in a transparent and reproducible manner.
2. Hate Classifier service (UK), by Quistor and the University of Sussex Applied Language Modelling Facility
This tool helps researchers who are working to analyse and classify hate speech – a difficult field to study because of the lack of clear definition of what hate speech is, creating unique challenges and specific needs for researchers. Hosted in a cloud-based environment and using high-performance OCI Nvidia GPUs for machine learning, the Hate Classifier service can be used by researchers to develop and train new models that could change the way we understand hate speech, setting a new standard for the use of machine learning.
3. European Environment for Scientific Software Installation (Netherlands), by Bechtle, Quistor as subcontractor and SURF
Based on the principle of infrastructure-as-code, this installation will help researchers to easily install and use scientific software by providing easy-to-read scripts that can generate the necessary research environment. These scripts can be updated over time and researchers can use different types of scripts to distribute their software more easily. Using this tool will make it easier for researchers to access public cloud infrastructure options while maintaining security through the SURF Research Access Management system.
4. INCD Cloud services (Portugal), from Sparkle and the Portuguese National Distributed Computing Infrastructure
This platform provides a single entry point for researchers to easily deploy and manage computationally demanding applications by allowing users to containerise workloads and create computing clusters that work across multiple clouds. GCP's EC3 facilitates the multi-cloud deployments providing integration between the Google platform and the INCD infrastructure.
5. GWDG TRE (Germany), by Rackspace and the Gesellschaft für wissenschaftliche Datenverarbeitung mbH Göttingen

TRE is a an open-source tool that helps research organisations create secure environments on the AWS Cloud for collaborating scientists from multiple research centres to perform their analysis, also providing a governance process to help researchers meet their compliance requirements across multiple jurisdictions. GWDG TRE aims to solve current issues that hinder the research community's access to cloud-based agility, scalability, and cost efficiency by providing a common EOSC integrated infrastructure based on the Aggregator's Landing Zone and the AWS TRE platform.
Next steps
Congratulations to the 5 selected projects, we'll continue to follow and report on their progress.
Stay tuned for information on the next procurement activities!
For more about how EOSC Future is helping digital aggregators and cloud providers enhance and expand the service offer via the European Open Science Cloud, visit: https://eoscfuture.eu/funding-opportunities-commercial-services/
Previous News item
Next news item