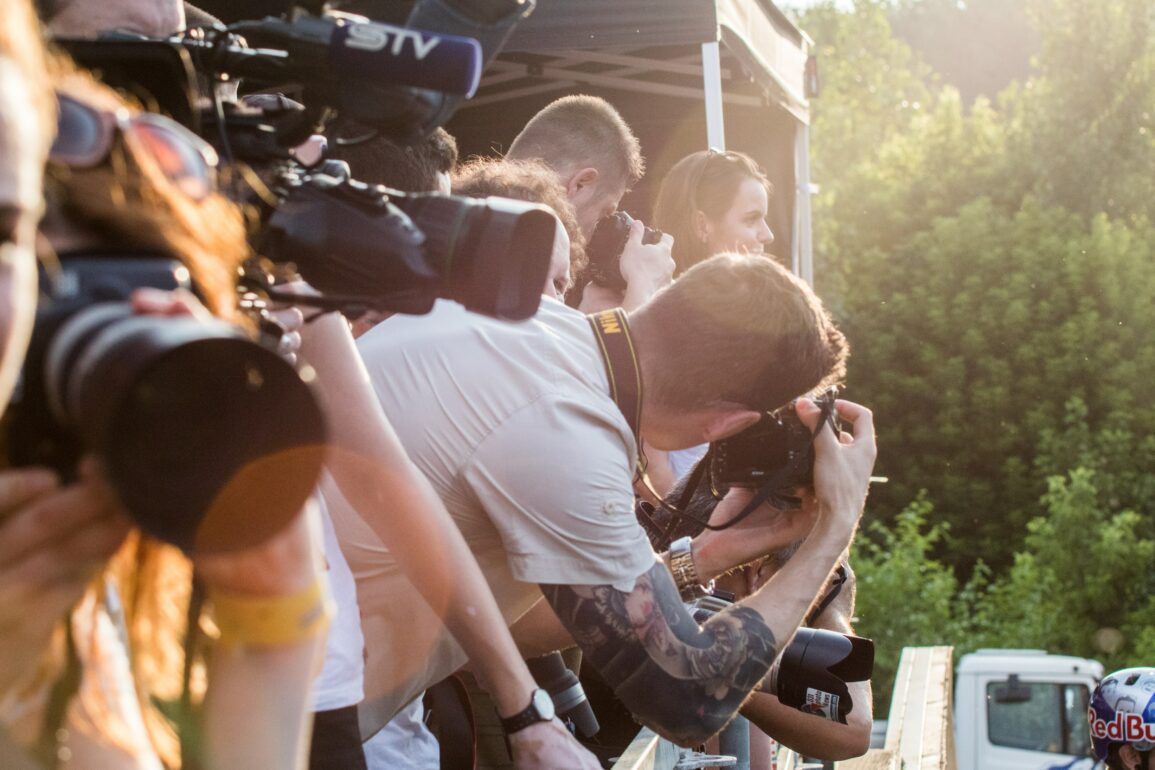 What's on the agenda at EOSC Symposium 2023: Unconference sessions, keynotes & more
September 6, 2023
The EOSC Symposium is almost here! Find out what awaits you – whether you're joining us in person or online…
*REMINDER: Registration for in-person attendance is closed, but you can still register as an online participant here*
8 new (un)conference sessions
A few months ago we launched a vote for session proposal submissions on big issues, involving compelling speakers and perspectives from the EOSC community. We opened the vote up to registered in-person participants. Now the votes are in, and we're pleased to announce that we've selected not 6, but 8 unconference sessions to add to the event programme!
IMPORTANT NOTE: The conference sessions will take place on Thursday 21 September, from 15.40-18.00 CEST. The unconference sessions are only available to in-person attendees.
1 – Exploring the role of nodes in relation to the EOSC platform (EOSC Association)
This is a timely opportunity to explore the role of nodes in the EOSC platform and the interaction between architecture and policies. This session will use the following example questions as a means of focusing the discussion on the role of nodes in relation to the EOSC platform:
What is the definition of a node? What must a node contain and what is optional? What defines the boundaries of one node from another?
How do the different layers of policies for EOSC participation foreseen by the RoP task force map on to nodes?
What policies need to apply at the EOSC platform level and what policies may vary by node?
Who is responsible for such policies, how are they enforced and monitored?
Who decides if a node can be admitted or excluded to the federation and on what basis?
Are EOSC core and Exchange services common to the whole EOSC platform or does their implementation and access vary across nodes?
2 – Trust in Sharing Sensitive Data (University of Oslo & Nordic e-Infrastructure Collaboration (NeIC))
Trusted Research Environments are highly relevant when discussing the legal and technical challenges of implementing sensitive data use cases. Bringing together different stakeholders for a fruitful discussion and producing a set of recommendations is particularly useful for the community and would provide useful input for the EOSC association. We would provide answers on the data governance and legal framework for lawful and ethical data sharing among TREs, technical solutions for security, and trust between stakeholders. NeIC has extensive experience with TREs, and coordinated three sensitive data services projects, in addition to EOSC-Nordic.
3 – Data spaces in dialogue: Cultural heritage data as an essential resource for humanities research (Europeana Foundation)
This session aims to explore the interconnections between the common European data space for cultural heritage and EOSC, considering how EOSC itself can be seen as a Data Space for Research and Innovation, and giving the Social Sciences and Humanities domain more visibility within EOSC. Cultural heritage data is humanities research data and therefore, the common European data space for cultural heritage is essential for (digital) humanities research. The common European data space for Cultural Heritage will be increasingly a source of data also for EOSC, both in the form of datasets and research outputs resulting from computational analysis of cultural heritage data. Connecting data spaces is the way forward, and the sooner collaboration starts, the better interoperability is ensured.
4 – Digital twins and EOSC – Insights from BioDT (CSC – IT Center for Science)
BioDT is one of several projects aiming to establish a new type of platform based on digital twins to address important societal challenges, in the wider context of the EU Green Deal, Destination Earth and the EU Biodiversity Strategy specifically. It aims to provide a platform comprising digital twins to drive long-term biodiversity research and facilitate science-driven policy and rapid-response actions.
The proposed session will provide an opportunity to push the integration of these platforms with EOSC,
as BioDT in particular and various digital twins in general can strongly benefit from an integration in e-infrastructures.
5 – EOSC Symposium Community workshop – EOSC Node Value Proposition (SWITCH)
Recently the EC introduced in the technical specifications of the EOSC Procurement the concept of an 'EOSC Node', which is not well defined and has raised many questions in the community. This unconference workshop will focus on understanding what values an EOSC node could offer. The aim is not to address specific operational aspects, but on agreeing on a common understanding on what capabilities an 'EOSC node' could offer and how they can interact and federate with the EOSC EU node. The workshop will provide an opportunity to articulate a consolidated Value Proposition for different sets of stakeholders. The feedback is aimed to be from the widest possible range of stakeholders and those who were not able to contribute fully to other fora. This is your opportunity to contribute to the added value, definition and ideas around EOSC Nodes in an open forum.
6 – Leveraging global data communities in regional initiatives and cross-border infrastructures (Uppsala University / ELIXIR Sweden / NBIS, SciLifeLab)
This session will showcase how you can leverage global data organisations in the Data Together coalition, such as the Research Data Alliance (RDA), to strengthen and increase the impact of activities across your research organisation, infrastructure or EOSC project. It offers opportunities to exchange knowledge and discuss methods to support collaborations, identify bi-directional opportunities, and help in developing synergies. You will have the opportunity to outline and refine your own liaison strategies and to identify gaps and priorities for future work in this space.
7 – Harmonised PID practices for protected data (CSC – IT Center for Science)
When access has to be controlled to data, and sometimes even metadata, trustworthy identification of digital objects is crucial for robust and secure data management. Good PID management is extra important when dealing with sensitive data. PIDs for sensitive data have also been identified as an important question for the realisation of a FAIR EOSC. The session would dig into relevant use cases in the FAIR-IMPACT project and discuss our work regarding lifecycle, access and rights management and how this affects PIDs. In our use cases we bring together solutions from different domains to share knowledge and learn from each other to achieve interoperable, yet context friendly solutions. This is an excellent opportunity to get to know our work and to discuss this hot topic in EOSC.
8 – Why are Public Authorities not (yet) a relevant user group for EOSC, and what can we do to foster this? (EGI Foundation)
Despite public investment on EOSC development, the uptake to wider public sector is not yet in the spotlight. The market potential from public authorities is huge and includes different types of users
ranging from small municipalities or regional administrations to biggest national and trans-national initiatives. In order to bring the user community closer to EOSC, DECIDO is setting up an EOSC Competence Center for Public Authorities and is collecting of lessons learnt from use cases from early adopters. Learn and discuss how public authorities can become a relevant user group for EOSC services, why this is important for EOSC and what you can do to help to foster this.
Keynote speakers in Open Science and Artificial Intelligence
Two experts in their field have been selected to kick off this year's Symposium:
Joaquin Tintoré, Research Professor from the Spanish Research Council (CSIC) and Director of SOCIB, the Coastal Ocean Observing and Forecasting System of the Balearic Islands (SOCIB) that will guide us through the 'Open Science principles applied to SOCIB's Research infrastructure ocean observing activities and data'.
Emanuela Girardi, founder and president of Pop AI (Popular Artificial intelligence), an association that investigates the impact that AI has on people's daily lives and raises awareness among the public and companies on the benefits and potential risks of AI technologies. She is also the President of the ADRA (AI, Data, Robotics Association) and co-author of the Italian national AI strategy as a Member of the High-Level Expert Group of the Italian Ministry of Economic Development. Emanuela will reflect on the potential impact of AI on research.
Making space for data: Joint session on EOSC & Data Spaces
The Second EOSC and Data Spaces joint session will take place on Friday 22 September. Online attendance is open…and free! You'll find the session description in the agenda, along with registration information, here.
Check out the final programme
From keynote, big-picture plenaries, to more focused thematic sessions, it lists varied and thought-provoking sessions by speakers offering a wide array of perspectives, and a wealth of insights and knowledge-sharing opportunities that promise to address the key challenges for EOSC on the road ahead.
Find the full agenda now on the EOSC Symposium website!
Previous News item
Next news item