Making the most of EOSC? Our Libraries Focus Group has some thoughts
July 5, 2023
Research Libraries are a key enabler of EOSC. What does this mean in practice?
When institutional data and publication repositories are made available through EOSC, users can search across a vast wealth of Open Access resources. Libraries also work closely with diverse research communities in their institutions, engaging these groups to make the most of the EOSC Portal.
The EOSC Future Libraries Focus Group has identified the key services to engage with, primarily to start becoming a data provider for repositories. The EOSC Portal is also a good resource to point institutional researchers to. It includes links to training resources, and the other key services EOSC Future has to offer are also listed.
Click on the image below to check out our infographic…and stay tuned for more scenarios of different user groups 'engaging with EOSC'!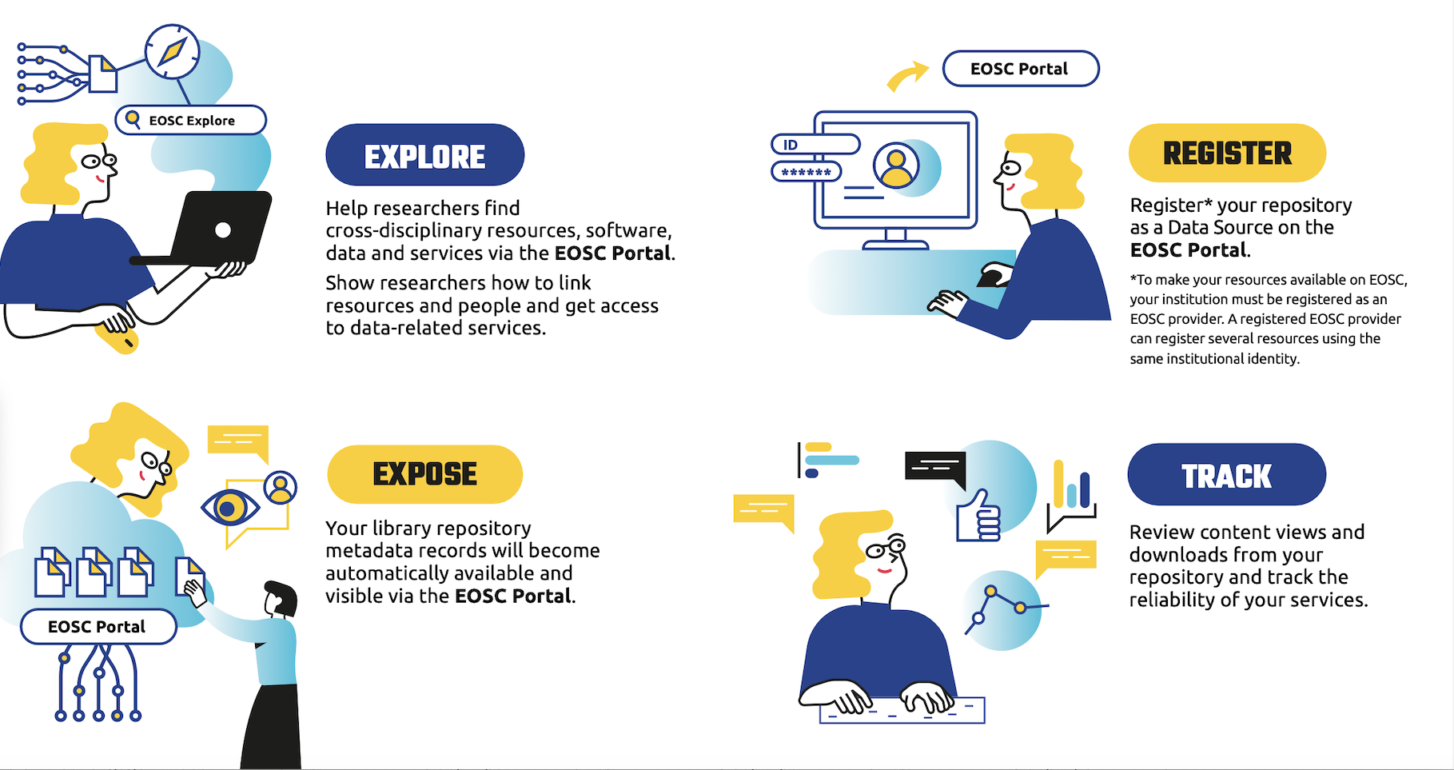 Previous News item
Next news item